About AKAVEIL Technologies
Every enterprise whether "for profit" or "non-profit" needs to produce quality end results for its constituents. The success of AKAVEIL rests in the success of its customers. The net value present is in our customers' enhanced experience through the services we provide.

The journey begins at your first contact with our company. We promise to be responsive, informative, great listeners and remain solutions focused. Not any solution, but the right solution in your best interest in the short term as well as scalable into the future. Our concern and care about what you do, how you do it and who your customers are is our main purpose as a service provider.

We want to understand your strategies, goals and objectives. We want to listen to your stories of challenge, struggle and success. Together as partners we will improve and achieve the best results possible for your organization and those you serve.

Services and products in the right combination at the right time for the right reason equals success!!

Assessment + Strategic Planning + Alignment + Execution = ROI
Call for a consultation to understand the options that are best for you

Invest in people, professional development for quality knowledge and expertise
Seek to understand by listening and learning from our customers and staff
Collaborate to create lasting relationships and partnerships
Identify the right solutions for the right reason for both today and with an eye to the future
Engage in process efficiency and effectiveness for maximum productivity
Utilize the right tools and technologies purposefully for maximum results
Laser focused on customer retention and satisfaction
Keep humanity at the forefront of IT service provision
Always mindful of cost optimization, return and value on investment
Deliver services to the highest standard with impeccable quality
Quantify and measure success through agreed and acceptable means with all stakeholders
Seek to analyze results for lessons learned and ongoing improvement
Remain flexible and adaptive as customer needs change, service offerings change and develop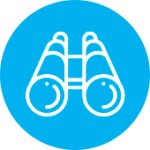 AKAVEIL Technologies aspires to become a renowned Managed Service Provider whose integrity and customer care is beyond reproach.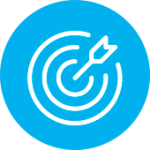 We live our values daily. We are fearless on improvements and innovation. The only option is success.